Agitators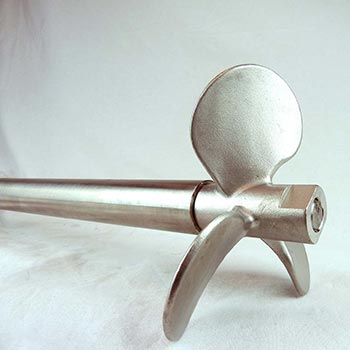 Submersible agitators were developed in the period following the first customer requests: multiple usage combined with a simple, robust construction. This constructive form makes the agitators suitable for continuous use and under severe operating conditions.
The operating principle of the submersible agitator is based on the coupling between a three-phase asynchronous electric motor and a rotating impeller that creates a vortex in the liquid inside the tank, which in turn keeps the solids in suspension. The agitators are very simple from a technical point of view so there is almost no need for maintenance.
They are mainly used for agitating fluids in general, for example in chlorination tanks, dyeing baths, cooling tanks for the prevention of ice formation, sludge collection tanks and much more. The agitators are made with flange or clamp connection casing.