On 23 April 2015, Italvalvole received the Full AEO certification with level AA


23/09/2016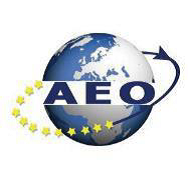 In order to provide an ever more attentive and quality service, Italvalvole is, today, a company with FULL AEO certified status of Authorised Economic Operator created by the European Commission to facilitate the implementation of supply chain processes and trade flows, issued in Italy by the Customs Agency.
FULL AEO certification is recognised at Community level and is the result of an agreement between the EU and the US, and to which several other countries, including Japan, Switzerland, Norway, Canada and China joined at a later date.
Italvalvole ® was the first company in Biella in the engineering sector involved in the manufacture of valves to achieve this recognition.
The FULL AEO allows for incoming and outgoing customs clearance to be streamlined, with subsequent benefits in terms of time and costs for EU and Non-EU customers and suppliers, as well as being a further solvency and security guarantee.
In effect, FULL AEO certification combines the features of the AEO Customs (customs simplifications) and AEO Security (security) certificates, satisfying the major requirements for customs duties, the accounting system, financial solvency and safety regulations. This results in better relations with customs authorities, faster shipments, an increase in safety and better communication between the parties in the logistics chain as well as fewer security issues.
Related posts