Renewal of the Quality Management System Certification UNI EN ISO 9001:2015
26/06/2018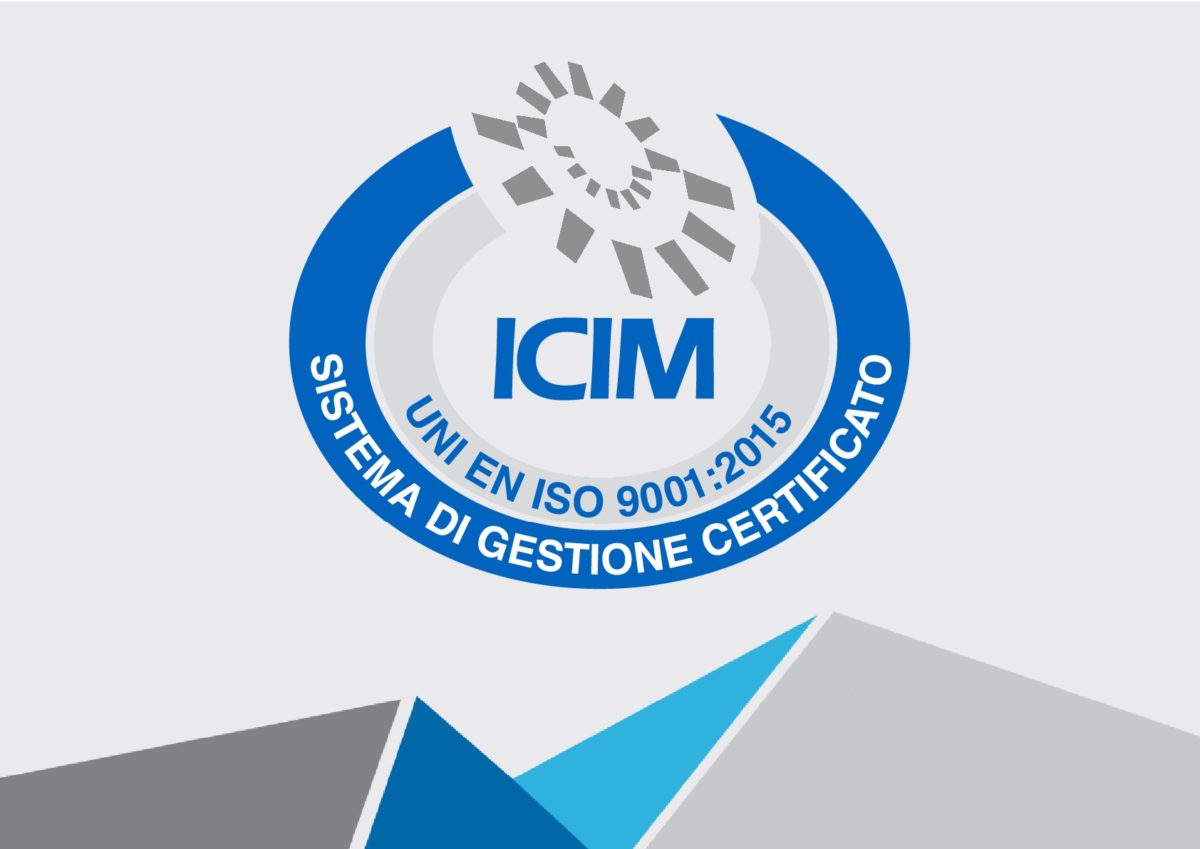 We are pleased to inform all our customers that, by the certification authority ICIM, we have obtained, by the certification authority ICIM, the renewal of the Quality Management System Certification UNI EN ISO 9001:2015, according to the 2015 edition of the relevant regulation.
For more than 20 years our Quality Management System has been certified according to regulation UNI EN ISO 9001 , an instrument which is recognized as indispensable on the way towards excellence both in processes and and in products.
The main new features of the ISO standard 9001:2015
standard layout according to the new ISO approach (High Level Structure);
setting the company within its location and target market;
emphasising requirements concerning leadership;
introduction of the risk assessment concept;
responsible quality, focusing on process effectiveness;
"red tape" simplification of system documentation;
greater integration with other system standards to address the needs of organisations sensitive to sustainability principles.
During the renewal audit we have been able to demonstrate that our working method and our way of conceiving the management systems is absolutely consistent with the innovations introduced by the 2015 version of ISO 9001.
We believe that this renewal represents for customers a further confirmation of Italvalvole® s.a.s. commitment to offer a highly professional, competent and qualitative service.
A copy of the Certificate can be found in certificate area of our website www.italvalvole.com.
Related posts